Contact Information
01373 865400
Email Us
Notebooks2Go / Tech Repair Westbury.
51 Haynes Road
Westbury
Wiltshire
BA13 3HD
Weekdays 8.30AM - 5PM
Saturdays - Closed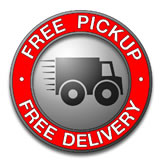 Free LOCAL pick up & re-delivery.
If you cannot make it to us we will arrange to come and collect your faulty PC, Laptop, Apple, Smartphone or Tablet. We will then carry out the repair and re-deliver it to you.
Out of hours collection/re-delvery arranged. 8am - 8pm.
Contact us to arrange a collection.

Corona Virus Update
We have taken the decision to close the shop until further notice. We will still operating a Collection, Repair & Re-Delivery Service for as long as we can.
If you need a repair then either call the shop on 01373 865400 and leave a message with your name, telephone number & brief description of the repair or Email us at support@notebooks2go.co.uk and we will be in touch to arrange collection.
We will then carry out any repair and contact you to arrange re-delivery once completed.
As a local independant business we greatly appreciate all the support from the local community and would like to thank all our customer past, present and in the future.
Stay safe

Get in touch...
Notebooks2Go Ltd.
51 Haynes Road
Westbury
Wiltshire
BA13 3HD
Weekdays 8.30AM - 5PM
Saturdays - Closed
Telephone: 01373 865400
Email: support@notebooks2go.co.uk
We also now offer a FREE repair collection & re-delivery service. So if your are unable to get to our shop, we can arrange to come and collect your faulty PC, Laptop, Mobile Phone, Tablet or Apple Device.
We will then carry out the repair and deliver it back to you. (This service is FREE in Westbury - There may be a small charge for other areas)
Give a call on 01373 865400 to arrange collection or send us an email to - support@notebooks2go.co.uk
Our repair costs are very reasonable. Our minimum charge is £25 which includes diagnosis & up to 30 minutes of labour.
Alternatively, send us your enquiry...
The form below is intended for your general enquiries only. If you have a specific problem regarding repairs, servicing or upgrades to your computer, it is usually better to call us to discuss in details. You may use the form to provide a summary of your problem or to request a call from us.