Contact Information
01373 865400
Email Us
Notebooks2Go / Tech Repair Westbury.
51 Haynes Road
Westbury
Wiltshire
BA13 3HD
Weekdays 10AM - 2PM
Saturdays - Closed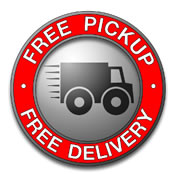 Free LOCAL pick up & re-delivery.
If you cannot make it to us we will arrange to come and collect your faulty PC, Laptop, Apple, Smartphone or Tablet. We will then carry out the repair and re-deliver it to you.
Out of hours collection/re-delvery arranged. 8am - 8pm.
Contact us to arrange a collection.

Corona Virus Update
The Shop is now open weekdays between 10am - 2pm
If you cannot make it into the shop during these hours we can arrange to meet at the shop outside of these hours by appointment or we do offer a collection, repair & redelivery service in the Westbury area.
Drop Off / Collections - We can arrange an appointment to drop off any repairs at the shop and collect once repair is completed.
Home / Work Collections - If you are unable to make it into the shop, then we can arrange a collection, repair & re-delivery service in the Westbury Area.
So if you need a repair then send us a message via our Website, Facebook Page or Email us on support@notebooks2go.co.uk and we will be in touch to arrange your repair.
As a local independant business we greatly appreciate all the support from the local community and would like to thank all our customer past, present and in the future.
Stay safe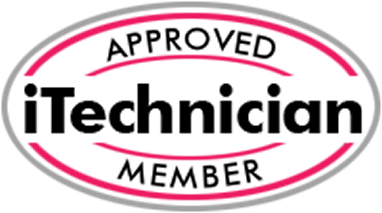 Based in Westbury, Wiltshire, Notebooks2Go / Tech Repair provides a range of high quality computer-related services for both the business and home user, at competitive rates.
We offer repairs to Laptops, Desktop PC, Smartphones, Tablets and all Apple Devices. Apple Macbook Pro, Macbook Air, Mac Mini, IPhone, IPad etc.
Why Notebooks2Go?
Notebooks 2 Go / Tech Repairs goal is to provide both the home and the business user with professional IT solutions. We specialise in repairs to Laptops, Tablets, Smartphones & Desktop PC's. This also includes Apple Macbook / Pro / Air, IPads, IMacs, IPhones & IPods.
Our repair costs are very reasonable. Our minimum charge is £25 which includes diagnosis & up to 30 minutes of labour.
We offer a nationwide UK secure courier collection service so whether you are local to ourselves & can drop your device into us or need it collecting we can help resolve your problem.
We Also now offer FREE local collection & re-delivery service. So if you are unable to get to our shop, we can arrange to come and collect your faulty PC, laptop, phone, tablet or Apple device.
We will then carry out the repair and deliver it back to you. (This service is free in the Westbury area. There may be a charge for other areas)
Give us a call on 01373 865400 to arrange collection or send us a email to support@notebooks2go.co.uk
We can cover all the local areas such as Westbury, Frome, Warminster, Trowbridge, Melksham, Devizes, Bradford on Avon, Shepton Mallet, Somerset and Wiltshire.
Some of our other services...

Collection – Inspection/Quotation – Redelivery Only £30

Repairs, upgrades and parts on all models of Apple. (Macbook / Pro / Air, IPads, IMacs, Mac Mini, IPhones, IPods.

Follow us on Facebook for exclusive deals & discounts.